In the theatre world, connecting with new audiences is extremely rewarding. Yes, opening night performances and sold-out houses are both exciting and gratifying, but at the end of the day, there's nothing quite as special as knowing that you helped an audience member discover a performance, an idea or story for the very first time. Our solution is designed to fuel experiences just like that by connecting events to new audiences from all around the world. We are pleased to be partnering with the Adelphi Theatre in London's West End to introduce audiences to the Tony Award-nominated hit musical Waitress this year. It's common to hear of shows that promise something for everyone, but Waitress has so many different layers and messages, and carries an incredible backstory of empowerment that can inspire many people in different ways.
Waitress blends highly memorable elements of pop (penned by Grammy-nominated singer-songwriter Sara Bareilles) with the compelling story of a talented pie-maker named Jenna who works her way through significant challenges to achieve her dreams. Faced with the weight of impending motherhood, Jenna realizes it is time to finally break free of her toxic marriage, yet she is financially stuck and emotionally manipulated. She learns of a pie contest and sees it as her big chance to leave, but of course, things don't always go as planned (in fact, sometimes life is unexpectedly sweeter). The show features uplifting messages of friendship, encouragement and inner strength, and we follow not only the story of Jenna but also of her beloved and hilariously comedic co-workers.
When it debuted on Broadway in 2016, Waitress was notably the first musical to feature women in all four major creative positions: book (Jessie Nelson), music and lyrics (Bareilles), directing (Tony-winner Diane Paulus), and choreography (Lorin Latarro). "Women in one creative role, let alone four, are still relatively rare on Broadway," writes Joanne Kao for the statistics blog FiveThirtyEight, "Over the last 41 seasons of Broadway musicals, only about 1 in 10 directors, authors or composers, and 1 in 4 choreographers, have been female. By contrast, 255 musicals, or 52 percent, have had four men in their top creative roles."
It's also the first time that a show featuring an all-female creative team will be performed on London's West End, and Bareilles is thrilled: "I cannot contain my excitement that we will be bringing Waitress to the West End!! This is a dream come true," she shared in a statement shared by Playbill, "We are so proud of this beautiful show, and can't wait to share the story of Jenna with a whole new audience and welcome them into the world of Waitress with open arms and plenty of pie." US singer Katharine McPhee will be performing the role of Jenna, fulfilling a dream of her own, one that she's had since seeing Cats: The Musical on her first trip to London as a twelve-year-old.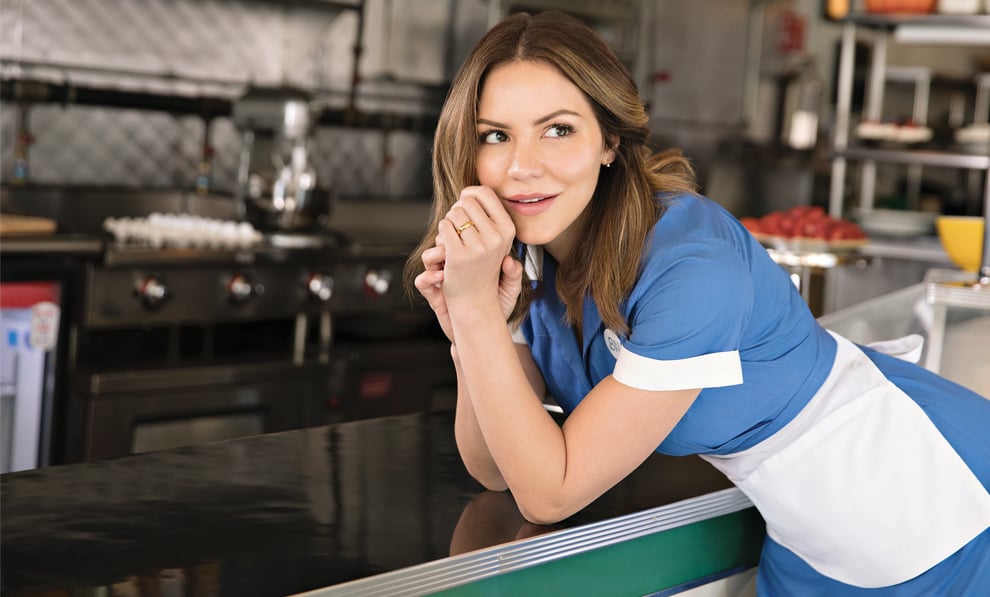 The original story of Waitress, as told by Adrienne Shelly who wrote and acted in the film, was deeply personal. As Devin Gordon of Newsweek writes, it was "about a gifted woman finding her place in the world, and in that regard it is a metaphor for Shelly's own life." Shelly had been an actor and filmmaker with a long career spanning two decades. When she became pregnant with her daughter, she feared it would be impossible to balance the demands of motherhood and her creative career. After her daughter was born, she fell deeply in love, and like so many women before her, she found a way to not only balance work and motherhood but to thrive in doing so.
"One of the things she was most excited about was the fact that she had done this as a woman and as a mother," said Waitress producer Michael Roiff, "She was an amazing mum, and I remember one day when we had watched a cut of the film, she turned around and said: "Look, you can do it. Society wants to tell you that you have to choose, but you don't have to choose."
I had the pleasure of seeing Waitress when the touring production came through Los Angeles last summer, and I found it to be a memorable experience. During intermission, I met an eleven-year-old girl who dreams of being an actress someday – much like a young Katharine McPhee seeing Cats in London. She has an agent already (because, remember, this is L.A.) but hadn't been cast in anything yet, unlike some of her friends. She shared that this was one of the best musicals she's seen and she absolutely loved the music and the humor. I found those elements enjoyable too, but my perspective on the show was much different. The group of comedic co-workers reminded me so much of my own tight-knit group of friends across the country (so to me, those scenes felt bittersweet). More importantly, though, it was the first musical I'd seen since my daughter was born, on my very first weekend away from her, so the themes of parenthood and achieving your dreams resonated with me in a major way. After the show, I wondered if the girl I met felt inspired by the show's message to follow your dreams, to discover your talents and stay true to oneself. That's the beauty of theatre, in my opinion – the same core message can resonate with different people in a multitude of ways, creating different experiences and inspiring new ideas, yet instilling a sense of connection.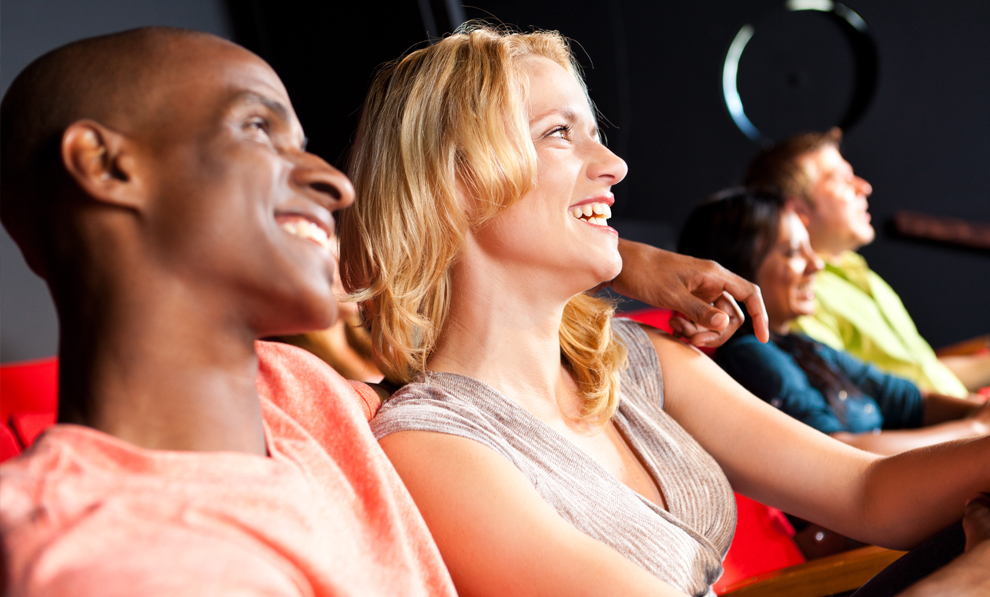 At Ingresso, we are helping new audiences discover new experiences and stories through our distribution system, which sells tickets for thousands of the best events and attractions on earth. Ingresso is a technology platform that operates as a seamless extension of your box office, allowing for low-cost distribution of tickets in a dynamic, global marketplace. We work with venues as diverse as theatres, ski areas, attractions and museums in order to extend the reach of their events with truly minimal effort. Our distribution network is constantly growing and includes a diverse variety of travel sites (OTAs, travel agents, airlines, hotels), eCommerce sites (local, online retail and media) and B2C partners (retail and affiliates). In fact, we recently announced strategic partnerships with Google and Groupon.
How exactly does Ingresso work? We have built an API that can connect into any ticketing system. Our clients can choose which distribution partners they want to work with, and they have full control of ticket inventory at all times. Venues can track sales in real time, access reporting analytics and settle in whatever way works best for them. We also offer a full white-label solution, that is tested and built to maximize conversions and can be fully adaptable to a venue's site and sales strategy.
The Ingresso solution has a direct connection to the Adelphi's ticketing system and has currently sold over £8m worth of tickets for their shows. Since Ingresso launched in 2011, we have facilitated sales by our own B2C brands and API connected distributors of over 7 million tickets with a total value of £375m. Over £23m that total value has been for musicals like Waitress.
Previews of Waitress at the Adelphi Theatre (sponsored by American Airlines) will begin February 8, 2019, before the official opening on March 7th. To learn more about our Ingresso solution, contact us here or email sales@ingresso.co.uk.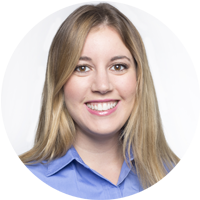 Katie Reilly  – Digital Marketing Manager
Katie manages our content and presence online. She began her career working in marketing and group sales for the oldest continuously-operated theatre in the United States where she routinely played intricate games of "Seating Chart Tetris" to accommodate large school groups. When she's not strategizing our digital campaigns, Katie enjoys traveling, chasing around her toddler with her husband and their fluffy orange cat, and keeping the local Whole Foods cheese counter in business.