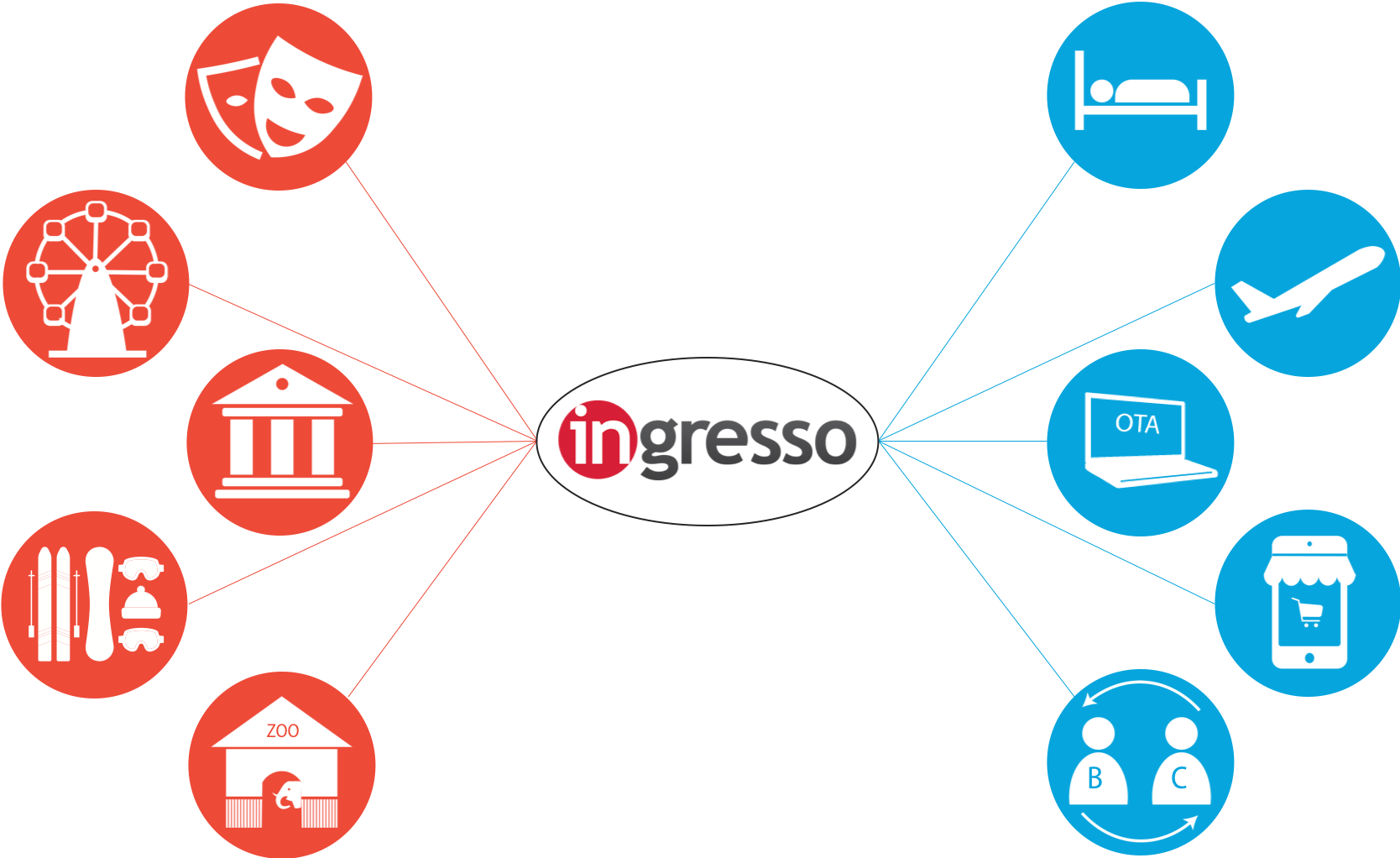 Ingresso
is a global distribution platform that connects customers with the world's best entertainment content.
With a simple connection into a venue's ticketing system, we seamlessly connect real-time ticket inventory with our ever-growing, global list of eCommerce retailers, ticket agents, travel agents and tour operators - helping everyone to sell more tickets!
With just one API integration with your ticketing system, we can connect you to our network of over 60 global distributors - giving you access to billions of potential customers worldwide!
By making one simple integration with Ingresso, you will be connected to the majority of ticketing systems - giving you real-time access to millions of tickets all over the world.
Ready to sell more tickets?